Celebrating National Waste & Recycling Workers Week
Friday, 19 June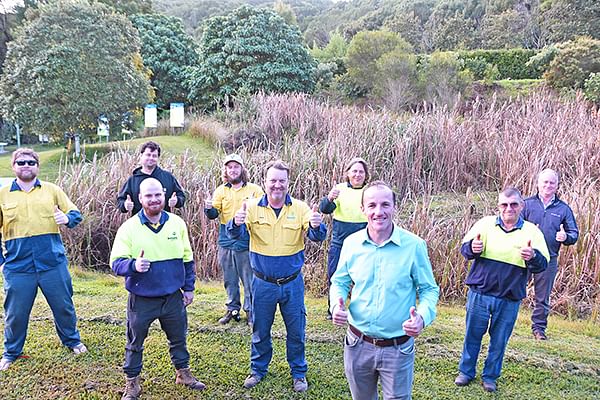 All year, the men and women of Lismore City Council's Waste and Recycling team play an essential role in keeping our community clean and free of rubbish on our streets.
This week we are acknowledging the work they do as part of the National Waste & Recycling Workers Week, formerly known as Garbage Man Day.
Our team works hard collecting more than 30,000 bins every week, then processing, filtering and recycling the contents.
"I would like to thank our team who are the quiet achievers going about every week collecting our waste to keep our streets clean and our city looking beautiful," Lismore City Council mayor Isaac Smith said.
"I would particularly like to thank them for their dedication to our community during the peak of the COVID-19 pandemic when they faced some particular issues."
This included strict sanitation measures to ensure there was no potential spread of the virus.
During this time, one of our drivers, Brenton, also became aware that a local Goonellabah boy with autism was celebrating his birthday in isolation.
George, who was turning 12, had always been fascinated with our trucks and was well known to our team so they gave him a very special present – a convoy of six trucks drove past his house on the morning of his birthday to deliver a specially made "Garbage Man Day" T-shirt.
The video of this special delivery was viewed by almost a million Facebook users around the world. You can watch it here https://www.facebook.com/LismoreCityCouncil/videos/1303420609856862/