Some waste restrictions lifted; bookings remain essential
Wednesday, 22 April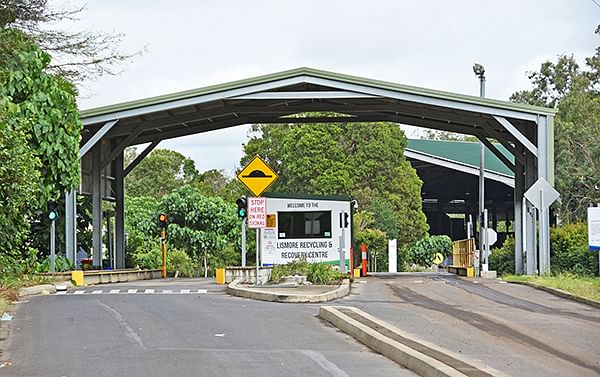 Lismore City Council has eased restrictions on the disposal of waste at its Lismore Recycling & Recovery Centre and the Nimbin Transfer Station, however, bookings to visit these facilities remain essential.

All residents and business operators can once again dispose of general waste at these facilities – but only with an authorised booking.

As part of COVID-19 safety measures introduced in March, Council restricted waste disposal to people without a kerbside waste collection service.

This restriction has now been eased following the implementation of stringent new safety measures to protect the community and staff from COVID-19.

Council's Infrastructure Services Director Peter Jeuken said it was great news for local residents who wanted to dispose of household waste but warned that anyone without a booking would not be permitted entry.

"The booking system allows us to unload waste safely and use machines rather than have staff touching waste. We will have this booking system in place until further notice and we urge people to use it – we do not want to turn people away at the weighbridge," he said.

"It is also important to note that these changes are for general waste only. People should continue to store and keep household items from clean-ups and recycling until our operations return to normal. At present, we have to treat these items as COVID-19 contaminated, so we have to charge the general waste rate for disposal.

"This makes disposal very expensive and means items that could normally be recycled will go to landfill, so we ask residents to please continue to store these items wherever possible."

Green waste is being accepted from residents and businesses as normal, however, if there is anything other than organic matter in the green waste the whole load will be charged at the general waste rate.

The Lismore Revolve Shop, the Container Deposit Scheme bulk collection centre and the Brewster Street Drop-off Centre remain closed until further notice.

Council hopes to open the Lismore Revolve Shop and the Container Deposit Scheme bulk collection centre in the coming weeks once further safety precautions are put in place.

Council has implemented an online booking system at www.northernriverswaste.com.au or you can phone 1300 87 83 87. A vehicle registration number and home address is required.

Please note that no hazardous wastes will be accepted until further notice and all visitors must pay using electronic payment – cash is not being accepted at this time.

The Lismore Recycling & Recovery Centre is open Monday to Saturday from 8am to 3pm and the Nimbin Transfer Station is open Monday to Friday from 8am to 3pm. Facilities will be closed on Saturday, 25 April for the ANZAC Day public holiday.