Heritage Park to get makeover while parks are closed
Wednesday, 01 April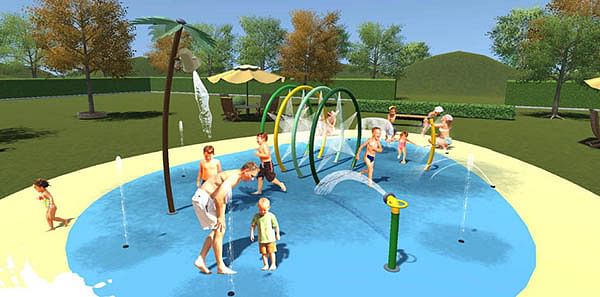 Lismore City Council is taking advantage of the shutdown of its playgrounds due to COVID-19 to undertake an upgrade of Heritage Park.

All Council playgrounds, skateparks and park equipment are closed due to encourage social distancing and limit the potential for coronavirus to spread.

Heritage Park will undergo a $500,000 upgrade which includes a new water play area, with a range of squirters, misters and water cannons to keep kids cool in the warmer months.

There will also be a new nature play area with boulders and timber features for children to climb on and new equipment in the tiny tots playground including a carousel, tree-tops tower, whirly dizzy, relocated tortoise seesaw and inground trampolines.

"Given the park is currently closed until we overcome the COVID-19 crisis, this is the perfect time to get in and start the demolition process," Council's Open Spaces Assets Coordinator Martin Soutar said.

"Construction work on the new playground is expected to begin in June, following removal of some of the older equipment."

The Heritage Park upgrade has been funded through a $250,000 grant from the NSW Stronger Country Communities Fund and $250,000 from Council raised via pocket park sales and flood insurance money.