Get the inside scoop on council life with Mandy Nolan
Wednesday, 04 September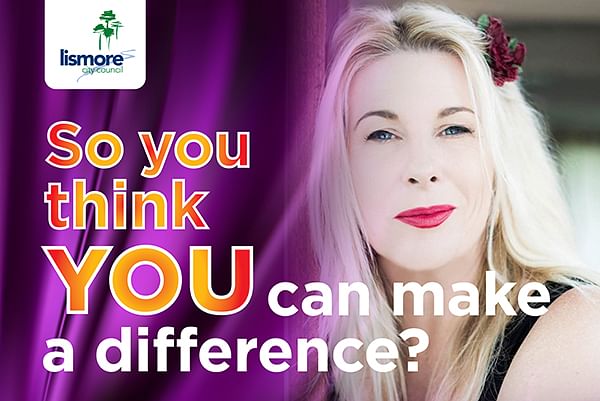 Local government is a powerful way to make a difference in your community. But what does it involve? What kind of challenges will come your way? How do you learn not to take things personally? How do you sit through long meetings without falling asleep?

If you think being on council is boring, think again. Comedian Mandy Nolan will show aspiring 2020 political candidates just how much fun it can be in a special evening of insights on Wednesday, 18 September.

The next local government elections are in September 2020 and potential candidates and community members are invited to come and learn about local council and the challenges of being a councillor.

The night will include a councillor interview panel with current councillors Isaac Smith, Elly Bird and Neil Marks among those being quizzed by Mandy on the highs and lows of civic leadership. She'll dig deep to ask the tough questions: Do people stop you in the supermarket? What do you get asked about the most? Do you sleep?

"This will be a fun night full of laughter, but it will also provide some really important insights for anyone thinking of standing for election in 2020," Lismore City Council General Manager Shelley Oldham said.

"Many people have an idea of what being a councillor is like, but you might be surprised to find that the reality is very different.

"Representing the community is a rewarding thing job but it does come with a high workload and politics can be personally taxing. At the same time, local grassroots democracy is a powerful and really meaningful civic responsibility – so there's lots to consider.

"This informal evening is a great chance to hear from some of your local councillors about their personal experiences and decide if local government is for you."

The event will be held on Wednesday, 18 September from 6pm at Lismore City Bowling Club. Entry is free and everyone is welcome.