Apply for a business grant to become flood ready
Wednesday, 12 August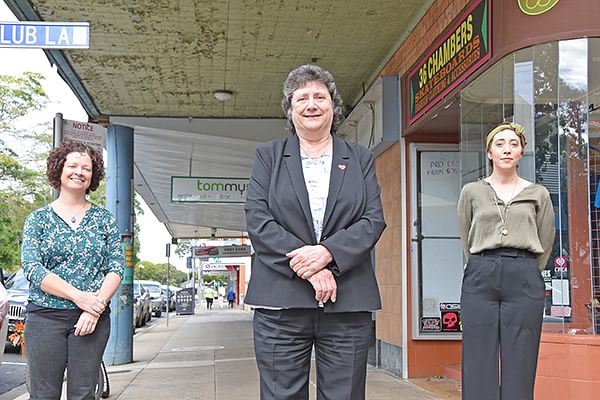 Lismore City Council is urging eligible local businesses to apply for a grant of up to $25,000 to help make their businesses flood ready.
Lismore Deputy Mayor Darlene Cook said the $250,000 program was an opportunity for small business owners employing fewer than 10 employees and owners of buildings in flood-prone areas to get ready for the next flood.
"This program is great news for our local businesses which have been struggling since the 2017 flood," she said.
"It is designed to support applicants undertake improvements to properties to assist with flood response measures and repair infrastructure damaged by the 2017 flood."
Eligible business premises must be located in the flood-prone urban areas, including the CBD, East Lismore, Girards Hill, North Lismore, South Lismore and Loftville.
President of the Lismore Chamber of Commerce and Industry Sarah Smith encourage eligible local businesses to apply for the grant.
"Investment in Lismore CBD revitalisation and upgrade is high on the wish list of the Lismore business community. The devastating impacts of the 2017 weather event are still being felt having been compounded by Covid -19 and now uncertainties around border closures. This support measure for our small businesses operators who have clawed their way back through some tough years is a first step towards properly revitalising our city," she said.
"As supporters and advocates for all business operators in Lismore, LCCI are encouraging and empowering any operators considering applying for this opportunity to act swiftly, think creatively and reach out to the Chamber and local Member for Lismore Janelle Saffin for assistance or guidance with the application process.
"We are looking forward to seeing the impact of this injection and hearing what business operators are gaining from this opportunity"
This program is one of four initiatives identified for implementation utilising an election commitment of $1.5 million from the NSW Government to support Lismore CBD revitalisation.
Applications open on Wednesday, 12 August and close 4pm Tuesday, 15 September.
Further information about the program and how to make a submission can be found at
www.lismore.nsw.gov.au
Caption (LtoR) Councillor Elly Bird, Deputy Mayor Darlene Cook and Emma Wallace representing the Lismore Chamber of Commerce and Industry.