Major Events grant for North Coast National
Thursday, 03 October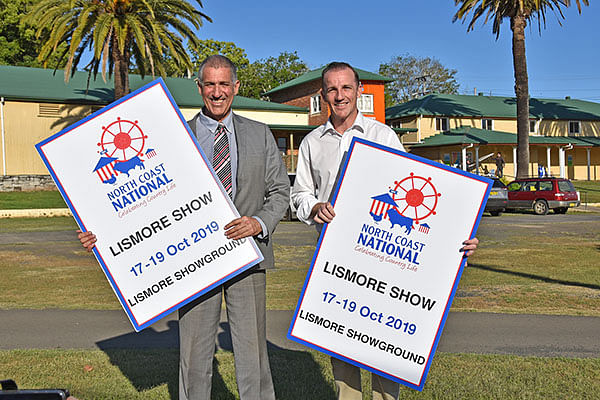 The North Coast National has received a $10,000 grant under Lismore City Council's Major Events Fund to help with this year's Lismore Show, Mayor Isaac Smith said.
"The North Coast National is recognised as one of Lismore's signature events that attracts tens of thousands of people every year," he said.
"It is a great community event that injects money into our local economy. It is also a chance for our local producers to show off their produce."
North Coast National Secretary Mark Bailey thanked Lismore City Council for its support.
"This is a significant amount of money that allows us to put the Show on," he said.
"The money that Council gives is for a significant purpose and that is to bring tourists and bring people to Lismore. When the Show is on, virtually every motel in Lismore is full."
The Lismore Show opens on Thursday, 17 October and runs until Saturday, 19 October. Tickets are $12.50 with children under 16 free.

Tickets are available at www.northcoastnational.com.au