Free entry to Memorial Baths for bushfire evacuees
Thursday, 14 November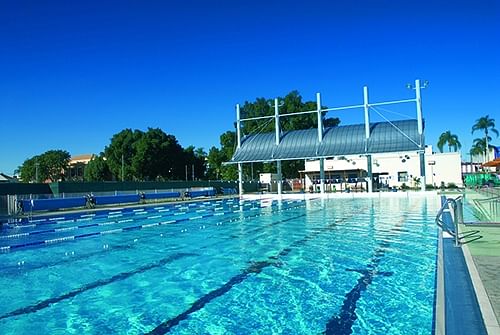 Lismore City Council is offering free entry to the Lismore Memorial Baths for families who have evacuated because of the bushfires.
Evacuated families can use the pool for free from 10am to 2.30pm Monday to Friday, and from noon to 5pm on Sunday.
Families are requested to have suitable identification when attending the baths and children are to remain under the supervision of an adult at all times.
The Lismore Showground has also formally been designated as a Disaster Welfare Assistance Point.
The Showground can accommodate people with their own camping equipment. The Showground can also cater for large animals. Smaller domestic animals should be contained or on leads.
Evacuees are encouraged to stay with family and friends as a first option.
If this is not an option, the Evacuation Centres are there to accommodate you.
If evacuees do not have camping equipment, they should attend the Evacuation Centre at Southern Cross University. This Centre can also accommodate people with small domestic animals.
The Nimbin Showgrounds remain open as an Evacuation Centre for the surrounding community that need to evacuate.
All Evacuation Centres are staffed from 7.00am – 10.00pm.
People who have evacuated are urged to register at Register. Find. Reunite here so that family and friends know you are safe.