Take a walk ...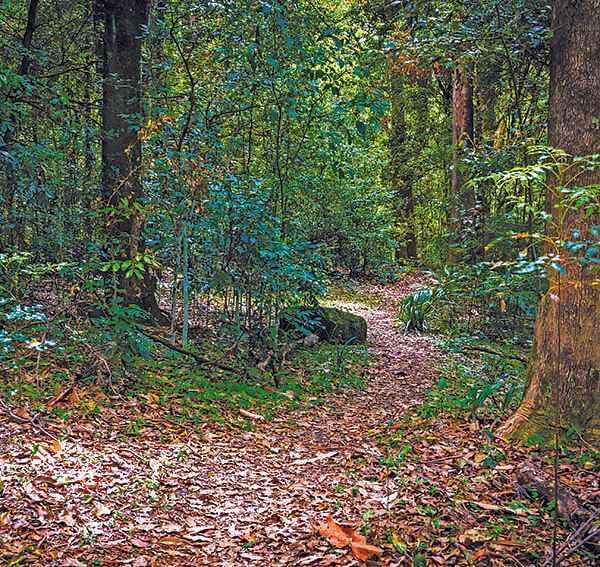 Being in nature allows the mind to let go of everyday worries, reduces stress and calms nerves.
Add a walk and you'll get the benefit of exercise with some fresh air and the chance to spot some local wildlife. Children also benefit from time in nature where their imaginations can run wild and they learn resilience and self-regulation. You don't need to walk or drive far to experience one of Lismore's natural treasures. There's a range of parks and reserves that offer beautiful scenes and peaceful walks.
Explore Lismore's best parks and walking tracks and pick up a Feel blue Touch green brochure which has a map of locations and information on walking tracks from the Council's Corporate Centre at 43 Oliver Avenue Goonellabah or download it here.